Introduction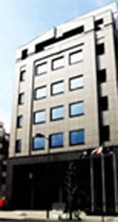 The All Japan Real Estate Association (Zennichi) is a nationwide association of realtors with a history dating back longer than any other association in the industry. Zennichi is committed to establishing and maintaining a truly trusted real estate industry.

With the promulgation of the Building Lots and Buildings Transaction Business Law in June 1952, the Minister of Construction at the time, Uichi Noda, declared the importance of disseminating the spirit of the law, and based on his pronouncement the All Japan Real Estate Association was established on October 1 of the same year.
Based on the recognition that real estate is the foundation of industry and that the supply and circulation of land and buildings constitutes an essential element in people's lives, Zennichi works to contribute to society by ensuring safe, fair real estate transactions and by promoting the effective use of property, and it strives to contribute to the healthy development of the industry.

Zennichi is the parent organization of the Real Estate Guarantee Association, which was established on September 27, 1973 upon receiving authorization from the Minister of Construction (present day Minister of Land, Infrastructure and Transport). In conformance with the Building Lots and Buildings Transaction Business Law, the association works to protect the interests of consumers and ensure appropriate management and fair transactions in the real estate industry. Through their broad ranging activities as a part of this nationwide organization, the association's members have earned the trust of consumers and others as exceptional realtors.

For those planning to become involved in the real estate industry as well, you are encouraged to become a member of the association in order to manage your business with confidence as an outstanding company trusted by consumers.
Overseas